Achieve NIST Compliance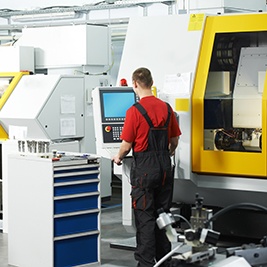 The National Institute of Standards and Technology (NIST) develops and issues standards, guidelines, and other publications to assist in managing cost effective programs to protect information and information systems of federal agencies.
Manufacturers that provide parts and equipment for suppliers serving federal and local governments must be compliant with the NIST 800-171 regulation by December 31, 2017. NIST dictates how Controlled Unclassified Information (CUI) is stored and accessed. Corserva offers a specific program to enable manufacturers to achieve NIST compliance.
Submit this form if you'd like more information about our NIST assessment programs and how we can enable you to achieve compliance with NIST 800-171.