Get a Look Behind the Firewall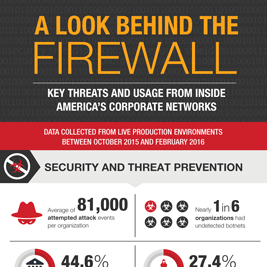 Download the Infographic
Ever wonder...
What is your firewall solution doing for you?

What are the types of cybersecurity threats going on in your IT environment?

What is negatively impacting the productivity of your people and your network performance?
Download this infographic to learn about the key threats attacking today's networks, and what you can do about it.