Evolving Expectations for Enterprise Security
Key Insights on Securing Networks Against Modern Cyber Threats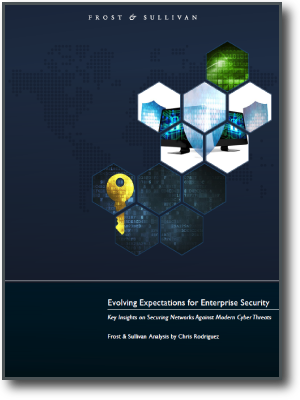 It's a fact. New threats are always emerging. Today's organizations require an enterprise firewall solution that not only protects against current threats, but also adapts to meet future threats.
This white paper describes why the firewall must be the foundation of an evolved network security infrastructure, and why some of the piecemeal solutions you've used in the past won't protect you.
Download the white paper now.